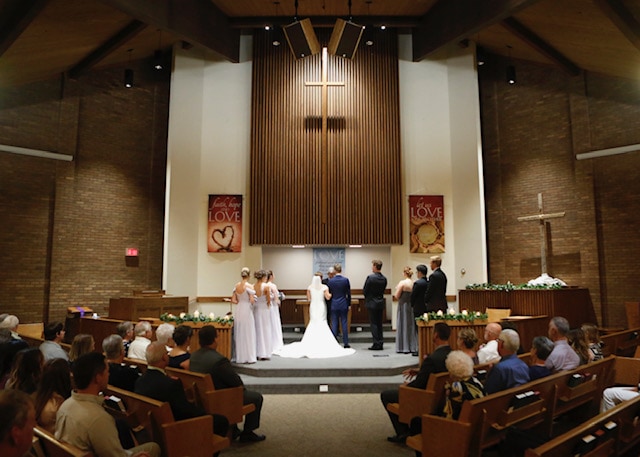 The sanctuary seats 239 people. It is built in a semi-circle formation, giving the congregation a feeling of closeness when worshiping. The chancel area seats up to thirty choir members with removable railings to provide multiple options for events other than the traditional worship service.
The baptistery is on a raised level in full view of the congregation. An Allen three manual digital organ and a Yamaha piano are housed in the chancel area as well.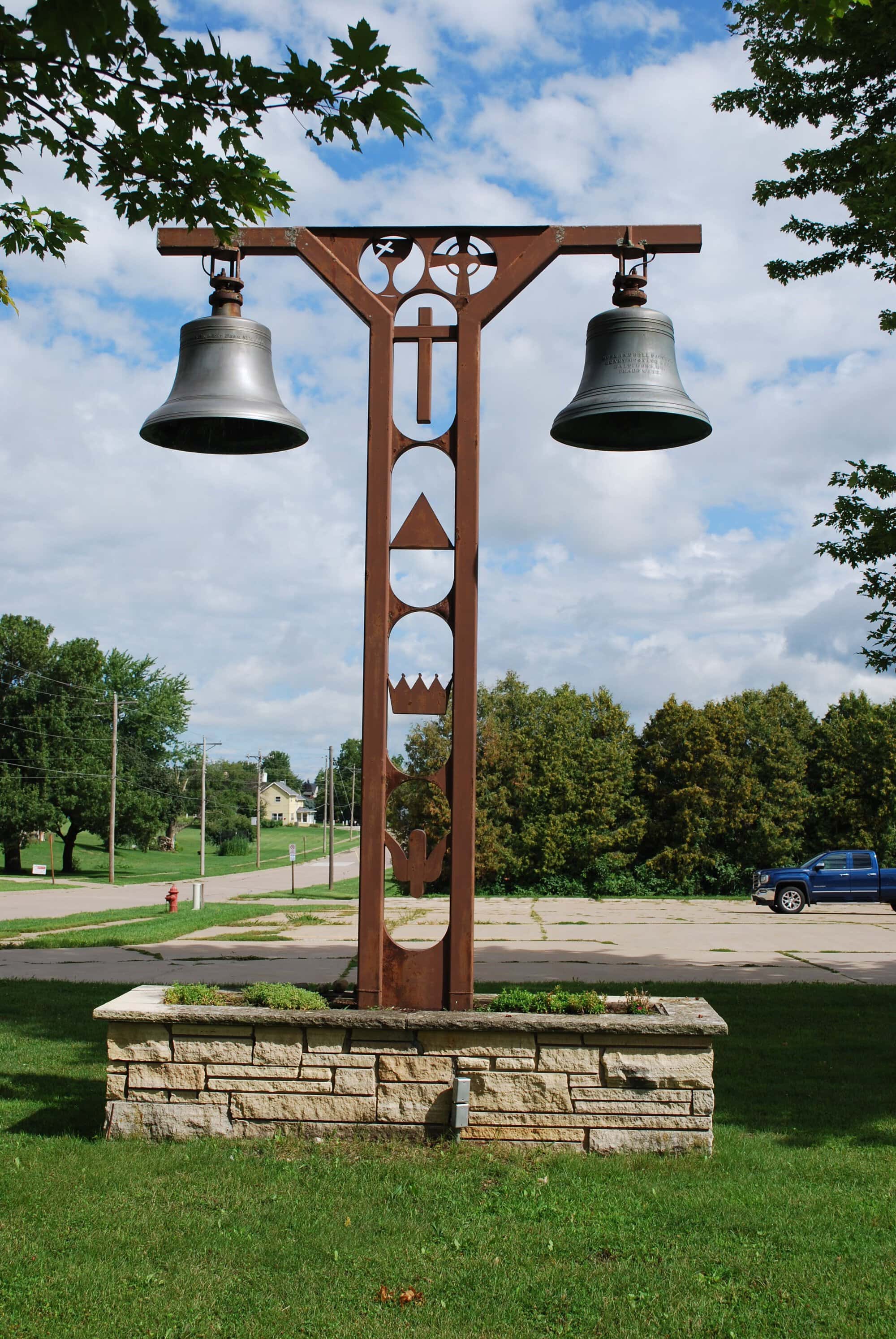 In 1980 a Bell tower was designed to house the two church bells from the old church buildings. The two maple trees surrounding the bell tower are one of the several living memorials donated to FCU.
In 2001 a new multi-media system was installed, and is utilized in weekly worship services.
First Church United's original structure included seven Sunday School rooms. In 1986 an additional education wing was needed, which provided five more classrooms. The 1986 building project included the addition of a church manse, which is located on the church grounds. The manse has 1896 square feet of living area on the main floor. In 2008 the manse underwent a major renovation project.
The fellowship hall welcomes 200 plus guests at receptions, banquets and dinners. Congregation members enjoy informal fellowship times on a weekly basis in this area as well. The fellowship hall is often used by the community for special events since it is handicapped accessible and its size and floor-plan allow for easy access by the public. A community senior exercise group meets weekly in our fellowship hall.
The kitchen adjoins the fellowship hall and is currently in the process of being expanded. First Church United is known in our local community for its willingness to serve funeral dinners for its members and friends of the church family.
The church lounge is available for events held at the church that require a small, homey atmosphere. Bridal showers and family counseling are two such examples of events held at this location.